ABOUT ME
1
creative frontend developer
I'm a developer located in downtown Los Angeles, California.

I develop modern, progressively designed, responsive websites & web apps with cutting edge technologies such as AngularJS and React.
D
m r p r d
My Approach
I'm strongly focused on modularity and maintainability. My design background, along with my experience as a developer allows me to handle a project from concept to launch.
sSeasoned Full-Stack LAMP Developer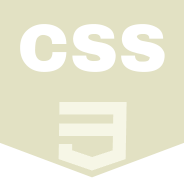 Syntactically Awesome Stylesheet Author
WMaster WordPress Developer w/ Over 5 Years Experience Building Themes
HWell-Versed in HTML5 & Latest W3 Schema
4Comfortable w/ Any UNIX CLI & BASH Scripting
AExpert w/ Typography & Webpage Layouts
tMobile First Progressive Design Method
eEcommerce Ninja with Magento, WooCommerce, Shopify, & OpenCart
.Content Distribution Network Architecht
oDedicated to Using Best Practices & Legible Code